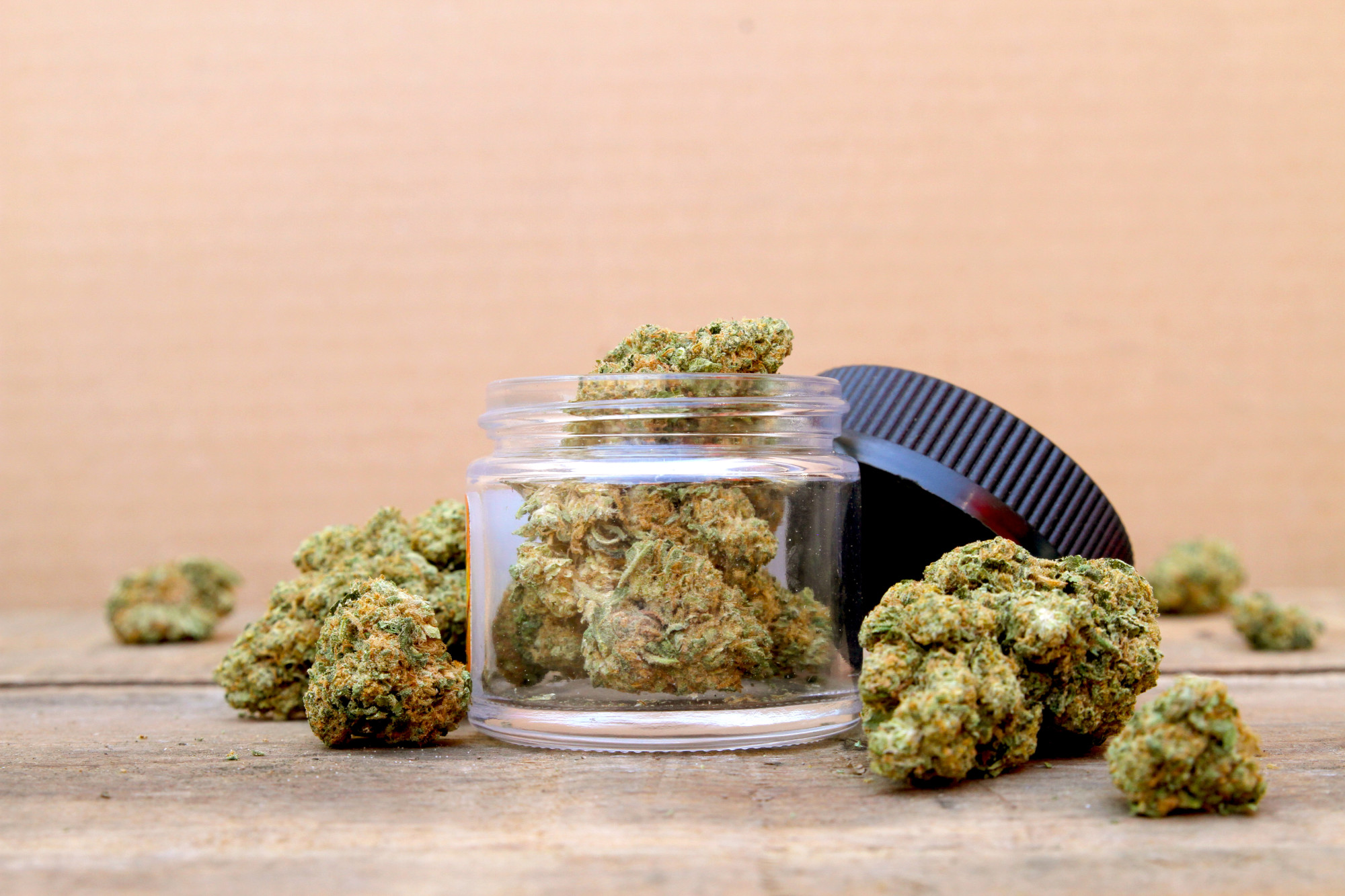 Top 10 Weed Strains in New York in 2023
People have been using cannabis since 2,800 BC. This was more than 4,000 years ago. While cannabis use has experienced some low points, its popularity is currently surging again. 
There are more weed strains than ever before. You might be wondering, "What strain should I get from a dispensary near me?" There are many to choose from. 
Some affect the mind and body in different ways. Some may energize you while others will glue you to the couch. Keep reading and learn more about the different strains you might encounter in New York City. 
1. Ice Cream Cake
Almost everyone enjoys sugary snacks. While the ice cream cake cannabis strain doesn't have any sugar, it does taste sweet. This explains its unique name. 
This is known as a dessert strain. This strain makes for a warm and comforting smoke. Many people find that it is very relaxing. 
It can help some people fall asleep. This is not a strain to use if you have a busy day ahead of you. This is a strain to use if you want to spend the day relaxing, eating your favorite snacks, and watching TV.
The aroma and flavor of this strain are very decadent. Every cannabis strain has a unique flavor. This one is sweet with many warm notes, much like cookies fresh out of the oven.
It's not surprising that this is one of the most popular cannabis strains in New York City.
2. Wedding Cake
If you like dessert strains but don't feel like ice cream cake, look no further than the wedding cake strain. This is a very similar strain, but it has a few important differences. It has a particular sweetness in its flavors and aromas.
This is what makes it appealing to most people. Wedding cake is unique because it is softer than most other types of strains. It mixes this softness with its sweet notes to create a very memorable and comforting smoke.
This strain is ideal for those who don't like harsh flavors burning the backs of their throats. This strain is known to have an intense high without being overwhelming. It is also known to be very relaxing. 
Most people like to use this strain to help them fall asleep. Others like to use it to relax at the end of a hard day. 
3. Gelato
Gelato is one of the most popular weed strains in New York City. It is also popular across the country. Gelato is famous for its delicious flavors and effects. 
It is a relatively new strain, but it still managed to reap a great reputation. This strain is rich in terpenes which makes its effects more intense. It also offers a higher THC content.
People who enjoy this strain swear that it tastes like grape ice cream. While it is not as soft and sweet as the wedding cake strain, it is still very enjoyable. This is another strain that is best to use if you plan on taking it easy for the rest of the day. 
You can also admire the appearance of the buds. This strain is known for its beautiful purple buds with a few orange or red hairs woven throughout. 
4. Apple Fritter
In the Big Apple, the apple fritter strain is a huge hit. It is similar to ice cream cake or wedding cake in that it gives you a warm, cozy feeling. The apple fritter strain may also be described as gooey or syrupy.
This is a very relaxing strain and it hits people in different ways. Some people say that the high starts in their head and washes down their body. Other people feel a whole-body high right away. 
This is a sweet yet earthy strain. You can't ignore those unique hints of apple when you smoke it.
5. Gorilla Glue
Every weed smoker has heard of gorilla glue. It is a classic Indica-hybrid strain that everyone has to try at least once. This strain is sometimes called original glue. 
This is not a dessert strain. This is more of a classic, skunky strain. It is also very strong. 
Beginners might not have a good time with this one. If you are a more experienced smoker, you should have a great time. The strain is known to keep people glued to the couch for hours. 
This may sound unpleasant if it wasn't for the euphoric feelings that this strain offers. Its intensity comes from its rich array of trichomes which produce excess THC. Make sure you're prepared with your favorite snacks and a comfortable couch before smoking this one.
It is also good as a disposable THC vape.
6. OG Kush
The name of this strain speaks for itself. It is one of the most classic cannabis strains on the market. It is skunky, earthy, and savory. 
It is perfect for those who aren't a fan of dessert strains. This strain is popular in New York as well as in other parts of the country. It is known for its heavy, sedating effects. 
Many people like to use this strain at the end of the day to relax. It isn't as intense as gorilla glue, but it is still strong. You will feel the high travel through your body, making you feel heavy.
The euphoria from this strain is also top-notch. Some people like to bake these buds into cookies or brownies if smoking isn't exciting enough. 
7. Gary Payton
If you enjoy irony, you'll enjoy this strain which is named after a basketball player who doesn't smoke cannabis. You'll have to be careful when smoking this strain. It is known for being a heavy hitter. 
Beginners may want to avoid this one. More experienced smokers should have a blast. Gary Payton has very high THC and CBD levels. 
This is what makes it so powerful. It is the result of breeding two strong cannabis strains together. This strain provides a body and mind high, both of which are very intense. 
Some argue that the strain's effect on the mind is especially intense. It has a moderate flavor. It isn't too skunky and isn't too sweet. 
It is mostly earthy which makes it agreeable to most people. The buds are nice to look at too since they are very colorful.
8. Oreoz
If you want something more on the mild side, look no further than the oreoz strain. This strain gets its name from its appearance and flavor. The buds are large and dark which makes them reminiscent of Oreo cookies.
The flavors and aromas are also very chocolaty and creamy with some sugary notes thrown in. There are even some earthier notes of wood to balance the sweet and sticky flavors. This strain produces a high that is not too mild but not too strong. 
It should provide your body with general feelings of relaxation and calmness. You shouldn't expect to be glued to the couch with this one, but it is still enjoyable.
9. Blue Dream
You likely have heard of blue dream before. This is a hybrid strain and it is very popular around the country, especially in New York. Its effects are not too relaxing and not too energetic. 
It will uplift you while keeping you calm. You won't get too tired from smoking this one. Some people like to smoke this in the middle of the day because its high is so manageable yet pleasant. 
Its flavors are very light and not harsh at all. This strain is perfect for beginners and experts alike. Its buds are interesting to look at too. 
They are dense and green with golden or orange strands running throughout. Sometimes, they have a blue, frosted look from their excessive trichomes. 
10. Granddaddy Purple
This is yet another strain that is very well-known. It is an Indica strain which means it is very relaxing. As soon as you smoke this, you'll be ready to hit the couch or the bed and spend the rest of the day chilling out. 
The high from this strain isn't too intense, but it is strong. It is great to use if you've had a long and stressful day. Many people like to use this strain before bed so they can fall asleep easier. 
Its flavors are earthy and smooth.
The Best Weed Strains in New York
Many weed strains are popular in New York. Strains like ice cream cake, wedding cake, and gelato are great for those who want something sweet and cozy. Strains like granddaddy purple, OG kush, and gorilla glue are more intense and best for those who want a serious high.
To learn more about weed, explore the other content on our website.