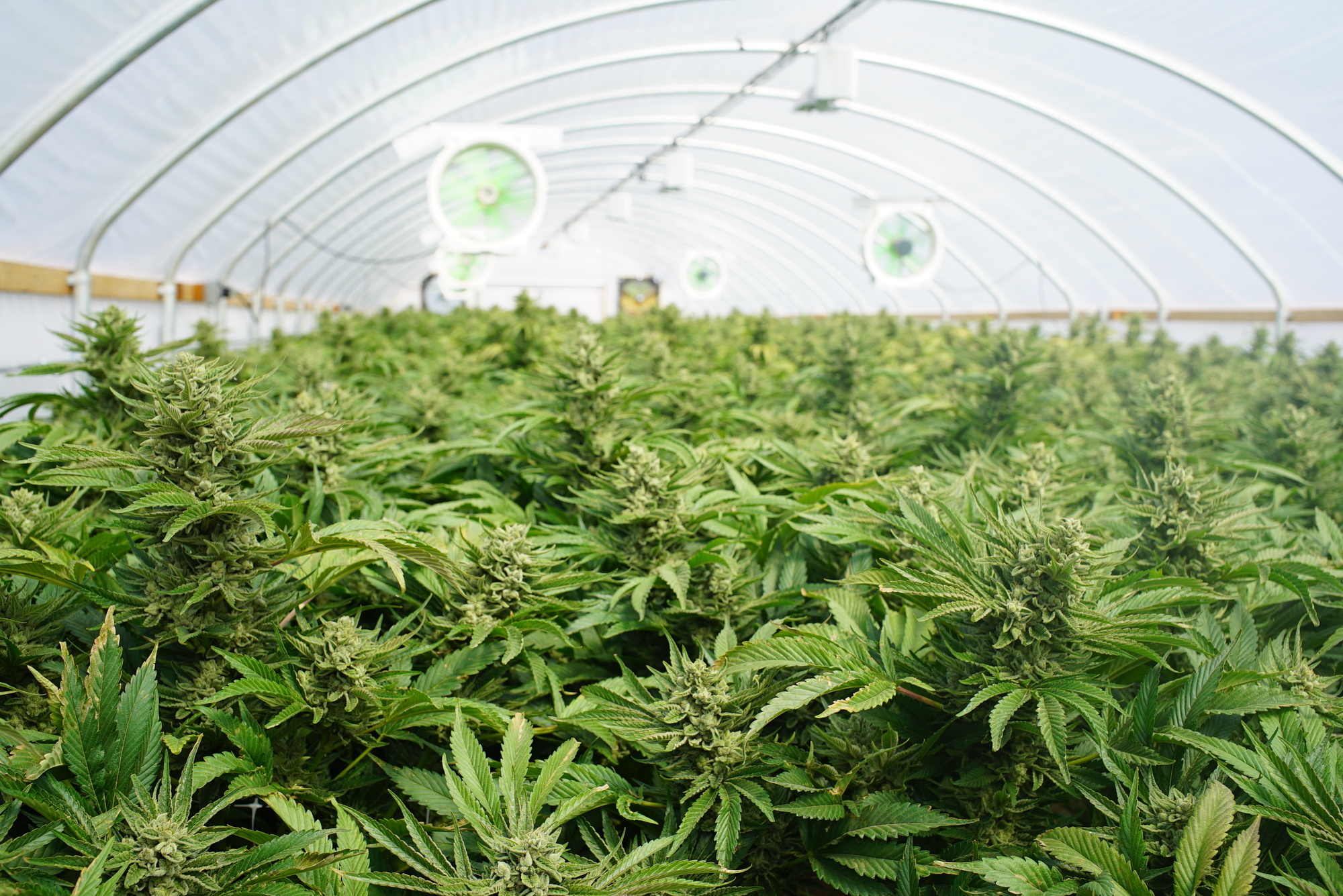 How Do Cannabis Terpenes Affect Your High?
About 16% of Americans use cannabis, but few know how cannabis terpenes affect the way they feel.
As cannabis continues to get legalized across the United States, more people are experimenting with it than ever. However, cannabis doesn't consist of solely CBD and THC.
CBD and THC are important compounds, but you must also consider terpenes when buying cannabis. Not only do they affect your high, but they also change the way cannabis smells and tastes.
To help you, this cannabis guide will outline all the info you need about terpenes and how to choose the right products. Read on to learn more!
What Are Cannabis Terpenes?
Both cannabinoids and terpenes are active chemical compounds in cannabis. While they work together, terpenes are responsible for the smell and taste of strains whereas cannabinoids produce several pharmacological effects.
Unlike cannabinoids, terpenes are found in a wide variety of plants, such as aromatic herbs and fruits. Because of this, many people have already experienced terpenes, though on a smaller scale.
Their Purpose
Terpenes act as a natural form of protection against other animals by repelling them with scent. However, some plants use terpenes to attract pollinators, like butterflies and bees. 
Terpenes can also help a plant protect itself from the sun by absorbing UV rays or acting as antioxidants. In berries, the content of the terpene linalool is known to increase when they're exposed to the sun.
Types of Terpenes
Thousands of terpenes exist, making it difficult to observe what each does. Yet, various cannabis strains share similar terpene profiles, allowing us to understand how some of them affect the human body.
When buying cannabis, knowing about the most common terpenes will help you choose products that best suit you.
Beta-Caryophyllene
Beta-caryophyllene is a spicy terpene found in peppers, cloves, rosemary, and more. In cannabis, it's one of the most abundant terpenes and offers several health benefits. Some research suggests that beta-caryophyllene has analgesic (pain relief) properties similar to anti-inflammatory drugs.
Beta-caryophyllene is often used to protect the stomach lining and treat other medical issues, such as malaria. It may also help one overcome the anxiety that comes with consuming too much THC.
Pinene
Pinene is another terpene often found in cannabis, pine trees, and rosemary. Aside from its anti-inflammatory properties, pinene produces several bronchodilator effects that can help one breathe.
Pinene can also help one improve their memory, and it may prevent them from getting brain fog when using cannabis.
Myrcene
Myrcene is about as abundant as pinene, though it's not as common as beta-caryophyllene. This terpene produces an earthy and citrus aroma as it's found in mangos, verbena, and hops. 
Myrcene is similar to the cannabinoid CBD in the way it acts with CB-2 receptors. Like CBD, it also has anti-inflammatory, analgesic, and anti-anxiety properties.
Aside from synergizing with CBD, myrcene works well with THC because it acts as a mild sedative. When trying to relax or improve your sleep, you may get good results with a strain that has myrcene.
Limonene
Limonene is directly behind beta-caryophyllene in terms of natural abundance, and it's the terpene responsible for giving certain strains a citrus aroma. Some of its main properties include anti-septic effects and gastric protection.
Like beta-caryophyllene, it can help one reduce paranoia and anxiety when using cannabis. Because of this, many people pair lemons, which have a high concentration of limonene, with peppers to avoid dramatic psychoactive effects.
Linalool
As mentioned, linalool is often found in berries, though it's also in lavender, mints, and cinnamon. It's not that abundant in cannabis, though strains like "Pink Kush" and "Grand Daddy Purple" have linalool.
Thanks to its floral aroma, linalool can help one relax and reduce anxiety. It's also a mild sedative and anti-convulsant, making it an effective terpene for epilepsy treatment.
Terpinolene
Terpinolene is a citrusy terpene, like limonene and myrcene, but it's also found in nutmeg and lilac. Depending on the strain, terpinolene may produce either a citrus or floral aroma.
Terpinolene is an effective antibacterial and antifungal terpene, so it's common in various cleaning products. Two popular strains with terpinolene are "Orange Cookies" and "Dutch Treat," both of which smell like sweet fruits.
Humulene
Humulene is a unique terpene that produces a beer-like flavor and aroma. Many types of hop plants produce humulene, but it's also found in black pepper and ginger root.
Like other types of terpenes, humulene acts as an anti-inflammatory agent and boosts energy. It's also antibacterial and anti-fungal, making it easier for one to deal with seasonal allergies.
The Entourage Effect
When people buy cannabis, they often think about THC and CBD; however, terpenes play a massive role in how one feels when using cannabis. Together, they interact with the human body in a process known as the entourage effect. 
The term "entourage effect" refers to the synergy of cannabinoids, flavonoids, terpenes, and other compounds of cannabis. The idea behind the entourage effect is that terpenes work together with cannabinoids to create stronger effects.
While CBD and THC individually produce various effects, terpenes can enhance them. For example, many people use CBD oil to relax, but by pairing it with terpenes, they can feel even more relaxed than they would with only CBD.
As mentioned, terpenes can also help you come down from a cannabis high or prevent you from getting too paranoid. The high you'll get will vary depending on the strain you use because each strain has different terpenes.
How to Choose Cannabis Products
Now that you have a better idea of what terpenes are, you'll have an easier time choosing cannabis products. Although many products can get you high, you must go through a few steps before finding something that suits you best.
Doing the following will help you choose:
Consider Your Experience
The first thing to do is consider your experience. If you're new to smoking, understanding terpenes already puts you ahead of many that have smoked for years.
As a beginner smoker, you should look for simple products that don't require much research. For example, you don't need to read a guide to learn how to use a disposable THC vape. Yet, using a bowl may require watching a video to fully understand its use.
Something like a disposable THC vape will also prevent you from spending too much money. You can also go with basic flower and joint paper, though the cost of flower can be expensive if you start smoking often.
Determine the Effects You're Looking For
Aside from considering your experience, you must also determine the effects you're looking for. Many people start using cannabis to increase their overall quality of life but think about the exact thing you want.
If you're looking to reduce anxiety and stay productive, you can use products with a higher CBD content and little to no THC. Contrarily, if you want to relax after a long day of work, something with a lot of THC may be a better option.
You can also look for strains with terpenes that have certain properties, letting you control the way you feel with cannabis.
Set a Budget
The last thing to do before buying anything is to set a budget. While cannabis products can be cheap in some places, they're often expensive. To avoid overspending, decide how much you're comfortable with. You should also decide how important using cannabis is to use.
If you search for "dispensary near me," you can find and visit a local dispensary to see what types of products are available. Doing so will also let you see how much they cost and you can talk to a professional to learn more about them.
When you find a product that interests you, avoid buying it at a local dispensary until you see how much it costs online. Many online smoke shops sell cannabis products at lower rates than local dispensaries, though you may need to pay for shipping.
If a product is cheaper on a website or at another store, show it to an employee at your local dispensary to see if they'll lower the price.
Start Looking for Cannabis Products Today
Now that you know the basics of cannabis terpenes, start thinking about the types of products and benefits you want. Here at EUREKA Vapor, we have a variety of disposable THC vapes and other products you can enjoy, no matter what your experience is like.
Explore our inventory today to find a cannabis product that interests you!